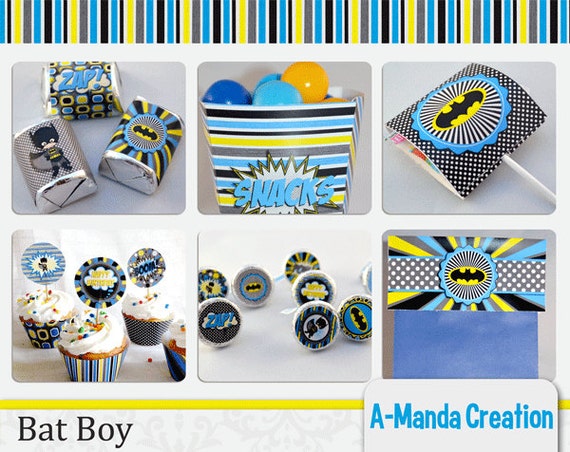 Want to throw an amazing Batman Themed party? This is a great place to start, with a whole bundle of coordinating printables designed to match and tie in your whole theme, all the party goers will wonder how you did it! You can find my amazing Bat Boy Party Printables in my Etsy store here...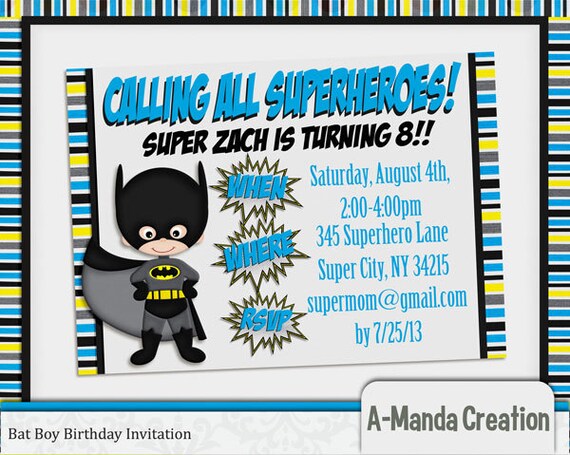 This is a custom invitation for your super hero!! Whether you are celebrating a 1st birthday or a different age the fun and colorful Bat Boy theme is sure to be a great time! This invitation can be customized with any text you would like. You can even consider using it for something other than a birthday party.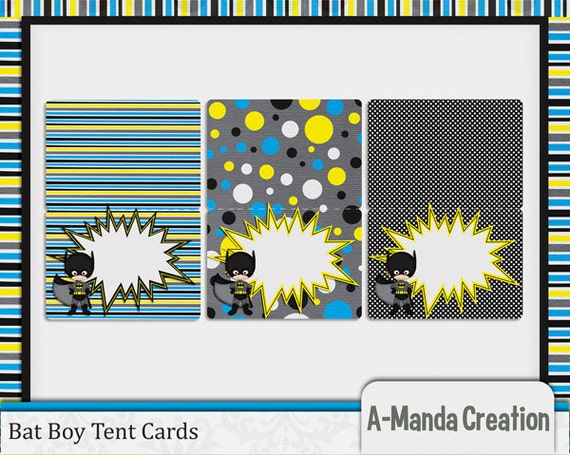 These can be printed out and used to label all sorts of items for your party! Cards fold in half, and are ready for you to write what those snacks are, or come up with some super themed names. Set them out to let your guests know what they are eating.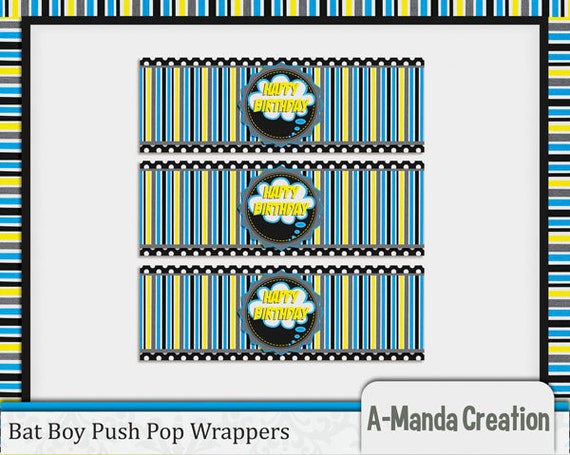 Have you made those adorable push pops yet? They are my new favorite thing to make! And best of all my kids love them! Well how about dressing them up for the occasion? Here is an adorable wrapper to coordinate with the Bat Boy Birthday Party theme! Just fill with some yummy treats and place them out on tables to have a fun decoration that coordinates with the party theme!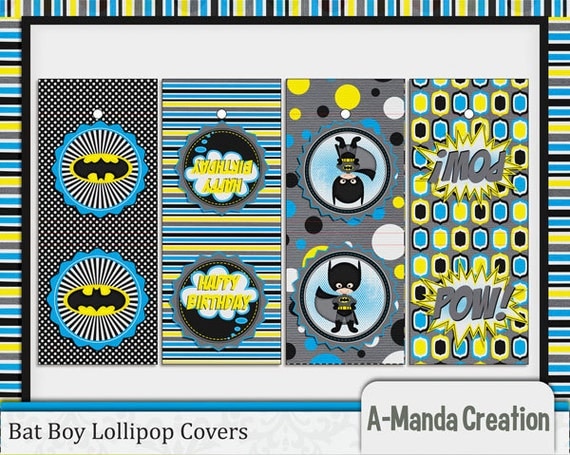 These lollipop covers are perfect party favors and are perfect to stick into treat bags for the kids!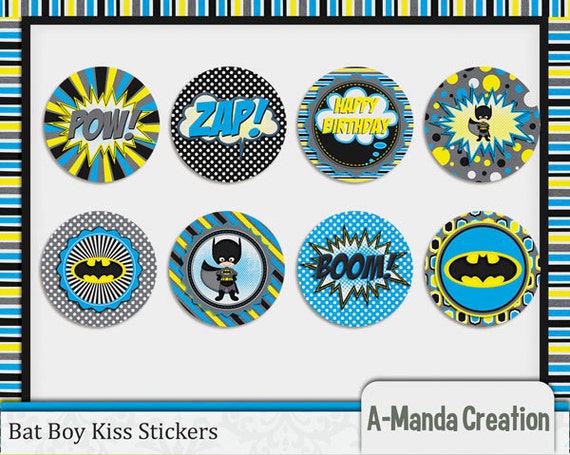 These kiss stickers are a great way to dress up a bowl of chocolates, they also make a great party favor when paired with a matching bag topper or favor box!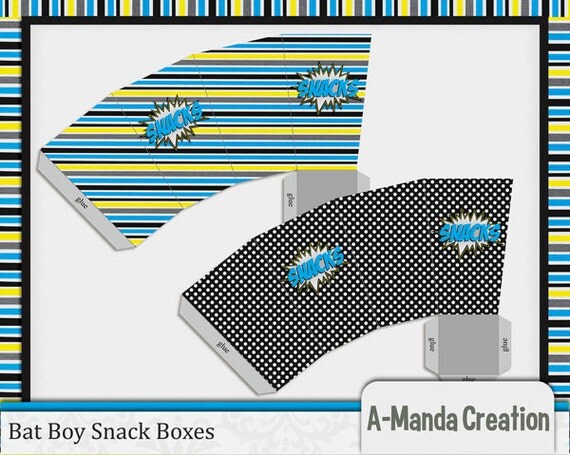 How about making up some of these adorable snack popcorn boxes to set out! Everyone will love munching on snacks in a matching box! Yum, and so much fun!
So as you can see, the Bat Boy Party Printables Collection makes throwing that Superhero in your life an amazing party a snap. Check out my entire collection in my store...
Make sure you pin a few of your favorites!